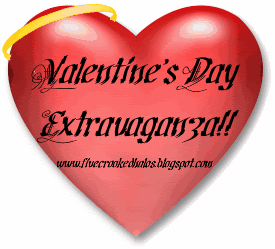 I loved EVERYTHING about my wedding day, so it's hard to pick just ONE thing that was my favorite part. In general, my favorite part of any wedding is seeing the grooms face when the doors open revealing his bride. I know that a lot of people are starting to do "special times" before the actual wedding, but Drew and I chose not to do that. I just wanted everything to be traditional in every way, and that to me seemed to cheat the system a bit (sorry if you did it at your wedding, that's just how I feel). So I would say that seeing Drew's face for the first time on our wedding day was my absolute favorite part. Some funny things that make me laugh about my wedding day:
My best friend and bridesmaid Mary Virginia slept through her alarm that morning. Thanks to her brother George she was awakened like 20 minutes before she was supposed to be at the church. She literally jumped out of bed, put makeup on and got to the church right before we were supposed to start taking pictures (before the ceremony). Thankfully I didn't know about any of this until we were walking into the church to take the pics. And Mare, sorry I just shared your embarrassing story for the world to read.... but you have to admit, it was pretty funny!
The other funny thing that happened was when I was throwing my bouquet. The photographer had told me to throw it in the air but continue holding it, kind of a fake out so that she got a good pic. No problem right? Wrong. At this point my strapless wedding gown was literally falling off of me and it was all my wedding coordinator could do to keep it semi hitched up. So when I went to psych out all the ladies waiting for the bouquet, I was a bit too eager and my boob popped out of my dress. I don't think it was all the way out, but the picture from my wedding is priceless-- me smiling this big cheesy grin and my boob about to show off some nip any minute. Ha! I was pretty embarrassed at the time, but looking back it's pretty hilarious and is a great story to share when people are looking through our wedding album.