We're braving the heat today, which basically means we're indoors. I told Drew last night that I'm kind of going stir crazy-- I haven't been outside to play since Sunday. But how can you play outside in this heat? It's UNBEARABLE! Thankfully we have a "cold" front coming in on Sunday, and we'll be in the mid to upper 80s all next week. You'll find us at the pool for sure. If you didn't see my post from this morning about
Mr. Cool
, please check it out. The little man will make you smile! Now, on to 5QF: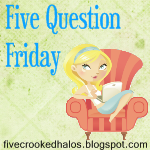 1. Have you ever visited another country?
Yes! My first out of country experience was when I went to Haiti as a sophomore in high school. AMAZING experience. It definitely changed my life and my world view.
I've also been on 3 cruises, so I've had my share of the Mexican Riviera. My fave place we've been on a cruise was St. Thomas:
With St. Martin coming in at a close second:
We also went to Cancun for our honeymoon, but I am too lazy to dig up those pictures (in fact, I think they are all film pictures anyways).
2. Where is the strangest place you have ever been?
I honestly can't think of anywhere off the top of my head. I am sure Drew could jog my memory, but he's at work, and I'd rather not bother him with such trivial nonsense.
3. What is your favorite season?
Fall. Atleast around here I LOVE fall. We live in the foothills of the Ozark Mountains, so it's always so pretty with the leaves changing, and the cool air (I am desperate for that cool air right now!) AND RAZORBACK FOOTBALL (or really any football for that matter)!
4. What one song will always cheer you up?
Ave Maria.
.....
(crickets chirping)
.....
(me snorting)
JUST KIDDING. haha.
I really don't have a favorite song, or something that's a go to pick me up. I love listening to people like Dave Barnes, or Jack Johnson. Not sure it will cheer me up, but at least liven the mood a bit.
5. What Disney character do you resemble most?
Drew would probably have a better answer at this than me. The first character that pops in my head is Belle from Beauty and the Beast, but I think she had blue eyes if I am not mistaken, and I have dark brown eyes.
And that's all. I hope everyone enjoys their weekends... hopefully none of us will melt.